I started doing Free Draws a while back.  Why?  Well, who doesn't like to win something?  Right?
How This Time Was Different
This time was different. I began by asking my email group what they would like to win. Not everyone on my list lives in Canada, let alone Vancouver Lower Mainland.
I only had one criterion.  Whatever the jewelry, it had to be a "one size fits all".  So, no bracelets, bangles, or rings would qualify.
You Got to Choose!
It began with me asking the question about their preference of dangly earrings, stud earrings, or a pendant/necklace.  I guess I could have furthered the query with short or long dangly earrings, and gemstone or not gemstone necklace.  But maybe next time – because you know I will ask again for the next Market.  Be sure to check out my Events Page 🙂
https://silverfinchjewelrydesign.com/events/
The Vote
Your votes were mostly for dangly earrings.  So I went through all of my dangly earrings in search of which one to choose for the draw.  I wanted them to be lightweight, and something special.  Of course!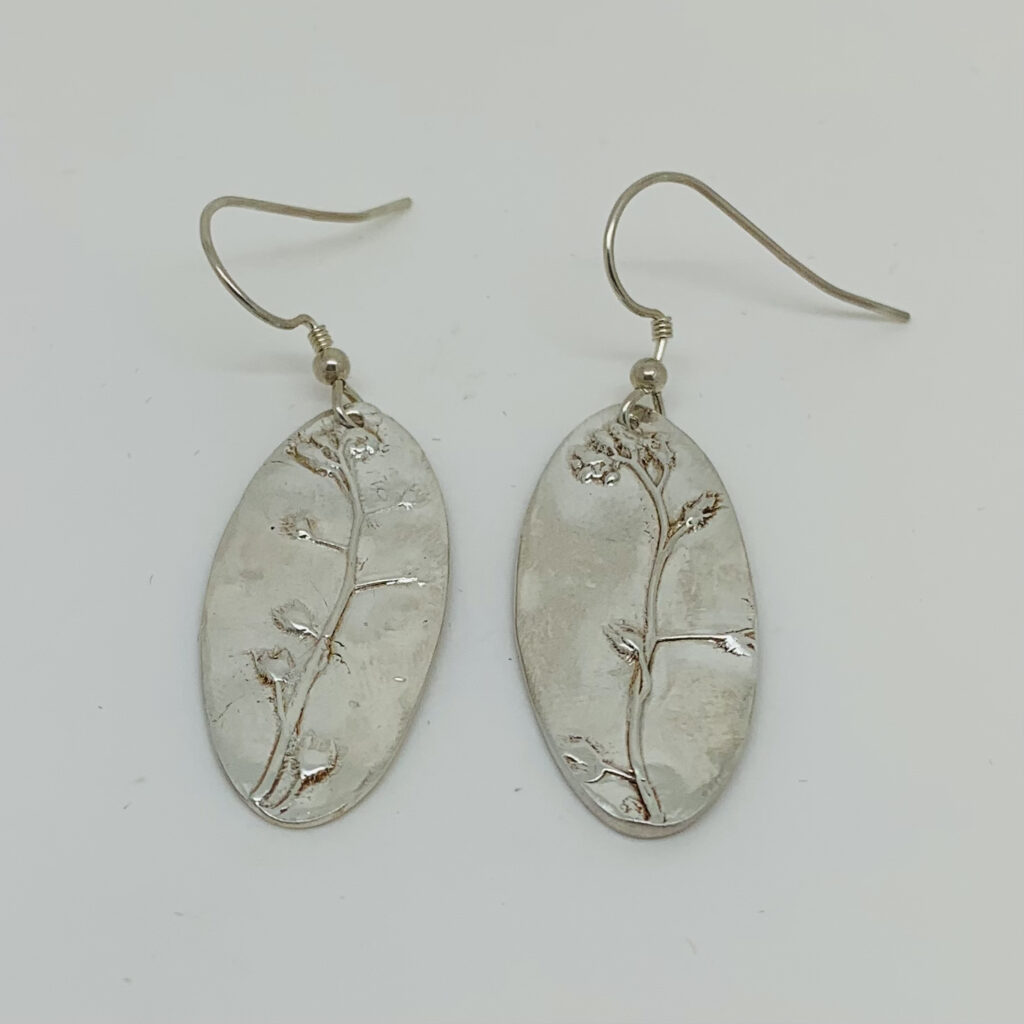 I Chose These Earrings
I chose these earrings because they were definitely lightweight, but they had a sweet little flower from my garden.  So right there you know that no one else will have earrings like these.
Entries
All the entries from all five markets were put in a large box.  Remember how they were stuffed into the red vase?  Well, they needed to be mixed up thoroughly.  My partner picked the winner while I held the box high.  I wanted to be fair to everyone!
The Winner
It was late in the evening, and I like to be respectful of people's evening time.  So I emailed Wen telling her that she won!  She gave me permission to call her!  This is always such a joy for me.  Especially when we spoke and she told me that she'd never won anything before!  Her excitement was contagious!  We arranged to meet on the weekend when she wasn't working.
Meet Wen and Her Family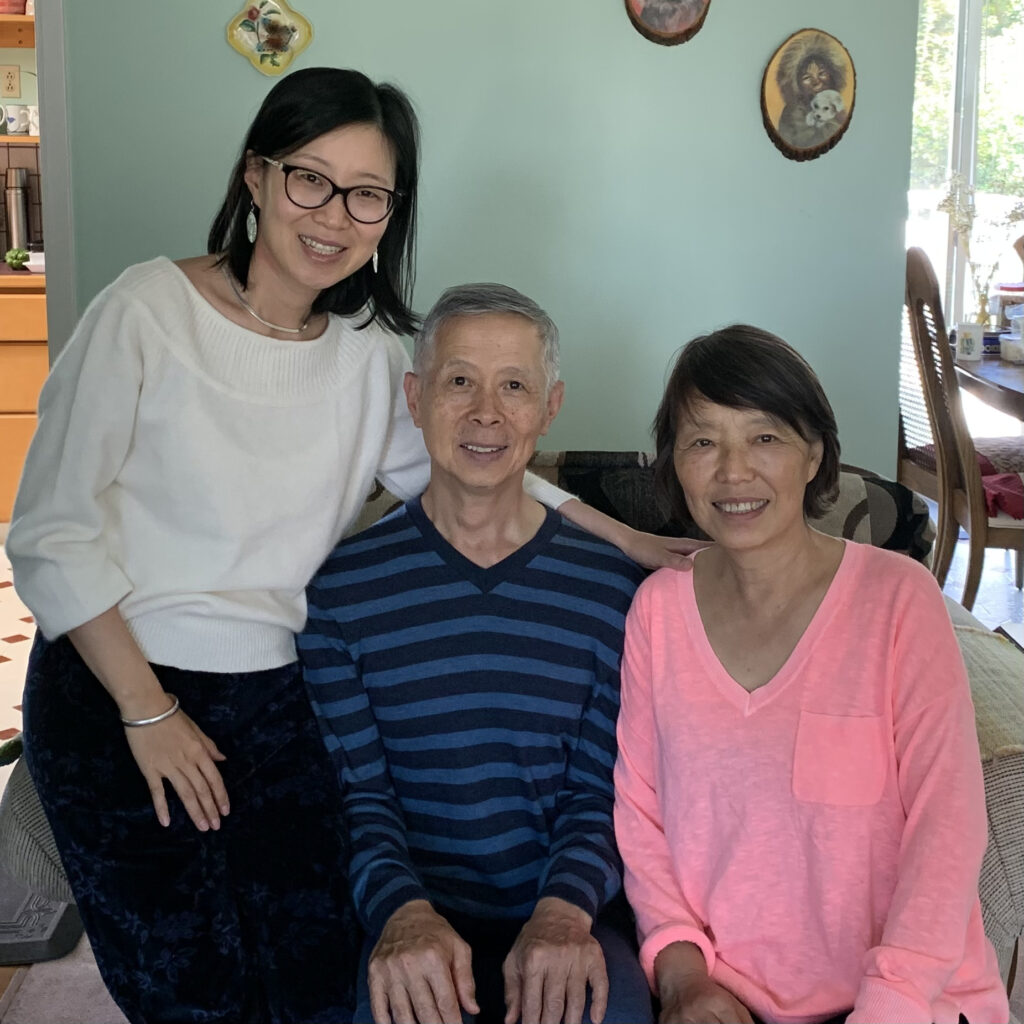 Funny enough, Wen lives five blocks from where I used to live. In fact, I used to ride by her street on my bike ride several times a week.
Meeting Wen and her family was a complete joy! They are such wonderful people, and I now have a new friend!
It seemed like the earrings were made for her when she put them on.  She loves silver, and they went perfectly with her necklace and bangle.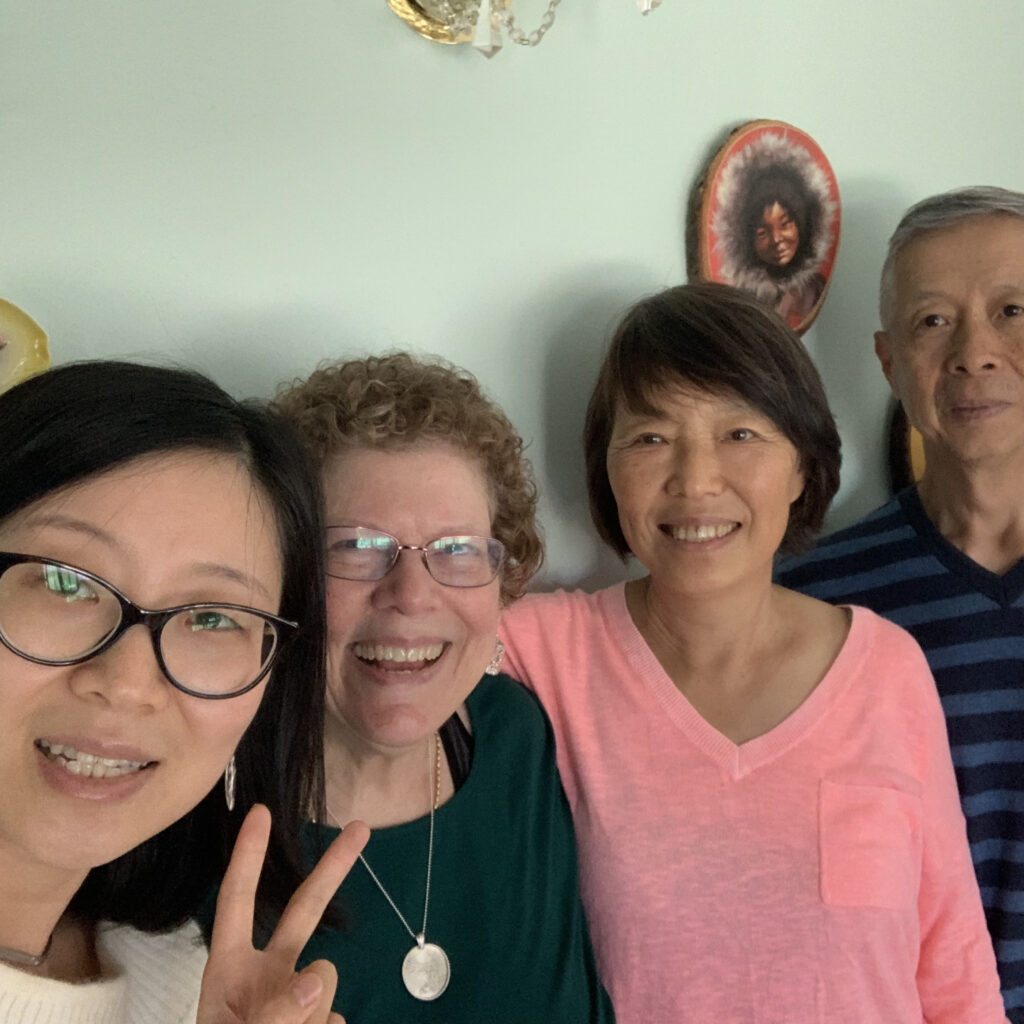 When leaving they gifted me with a huge bag of vegetables from their garden!  
May these earrings be a blessing to you, Wen!
On a Personal Note
On a personal note, I recognized the word 'Thank You' in Chinese!  And, that they were speaking Mandarin.  Wen's father doesn't speak English, so there was translating happening to keep everyone involved in the conversation.  I was fortunate enough to have visited the Children's Hospital in Guangzhou, China, for one month where I taught about sick newborn care.  'Thank You' is the only word I remember.