I tried True Nosh at the Ladner Village Market and just had to share them with you!  So far I have tried all their drinks and have my favorite.  They are so refreshing on these hot summer days.  And bonus, no sugar.  You can drink them worry-free of any additives.
So True Nosh joins my Support Local Business Series.  Know I do not benefit in any way from the businesses I include in my Series.  It's just pure love and kindness for fellow small business owners on this wonderful journey of fulfilling their dreams!
Please tell me a bit about your background.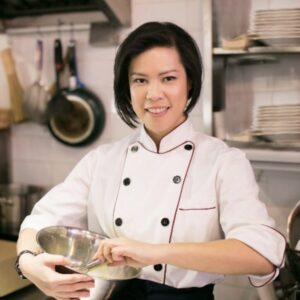 Renée is a Registered Dietitian certified both in Canada and the United States. She comes from a family with complications of diabetes, heart disease, thyroid issues, and Alzheimer's disease. She is driven to help individuals living with these and similar experiences.
Education
Having received a Bachelor of Science from the University of California, San Diego, Renée went on to pursue a Master of Science in Clinical Nutrition at New York University. It was while studying there that she first immersed herself in the restaurant industry as a waitress. 
She then worked as a Registered Dietitian in New York before going abroad to France to work at organic farms in transition to a residency in Hong Kong.
Afterward, she earned an MBA from Camden University. 
Roots
After many years she has now rooted herself in Vancouver with The True Nosh Co. with hopes to stay for good.
Renée focuses on the prevention of diseases, as well as the reversal of illnesses—especially diabetes. She brings knowledge and experiences from Southeast Asia, France, Italy, New Zealand, New York, and California. Renée moved on from her job as a Clinical Dietitian in the concrete jungle and was engulfed in working with food: She worked in many restaurants, including in New York City as a line cook, and spent months WWOOF-ing in the south of France. She had also been in Hong Kong to find her roots in Chinese cooking. 
Explain your journey that lead you to the art form that called you.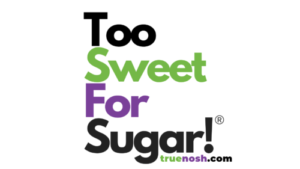 The True NOSH Company Ltd. was created in 2015 by Renée Chan, a Registered Dietitian, after losing her father to diabetes. She made it her mission to change perceptions around how food can still taste good without added sugars or gluten.
Our products, both food, and beverages are plant-based and made with no added sugars, gluten, or preservatives. All ingredients are wholesome and sourced from local vendors—and items are made locally, at a commercial kitchen in Vancouver.
How did you come to decide to make this a business?
Renée considers herself a Culinary Dietitian. With a hunger for knowledge and visions of a better and healthier world, she works to introduce True NOSH's food and beverage products to communities so that diabetes and heart disease will no longer be threats to us or our loved ones.
Business names are important.  How did you come up with your business name?
NOSH means food and eating in Yiddish, and something that relates to food was essential. Real Food. Starting it in Canada, the inspiration came from True North (Strong and Free), so we called it True Nosh.
What is your favorite product?  Or What do you like to make the best? 
The Black Bean sauce that I have created is my favorite product. It is versatile and goes with Asian and Western cuisines. What is great is that it can be used as a dip, stir-fry noodles, and more, because it doesn't even require any cooking. All you need is good ingredients.
Where does your inspiration come from?
My inspiration comes from experiences in cuisine around the world, restaurants, and the people I am surrounded by. Many have certain types of dietary restrictions, and to enable them to experience meals and dishes that are healthy, all the while not compromising taste. 
How would you describe yourself from your beginnings to where you are now?
In the beginning, I wanted to do everything. I wanted to make a grocery store (of all things sugar-free), similar to Trader Joe's. Everything is about being healthy and transparent. 
Now I have developed my own version of the vision — including products that are made with no added sugars, gluten-free, and plant-based, all while being locally produced.
Where would you like to see yourself in 5 years?
I see myself having a cookbook in 5 years to show others how to cook delicious foods for themselves and others. Additionally, my goal for TrueNosh is to become distributed throughout Canada and the U.S. 
How do you market your products?
We market our products through farmers' markets, expos, our website, and our store, as well as in the Nutrition community, and on social media including but not limited to communities such as Gluten-free, No-added sugars, plant-based, and vegan.
What is the one piece of advice you would give to anyone who is thinking about starting their own business?
When starting your own business, focus on a few products to market and merchandise first. If there are too many products, it becomes too much going on. With fewer, you can really craft and perfect it, and make it yours. 
Store: True Nosh, 1450 W. 7th Ave., Vancouver, B.C., 604.730.8177
Website: www.truenosh.com
FB: https://www.facebook.com/thetruenoshco/
Instagram: @truenosh