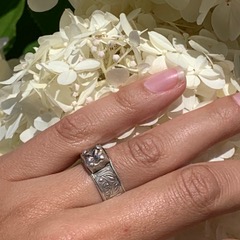 Rings
Most of my rings are one of a kind. Some can be duplicated, but because each ring is made individually, there are always variations.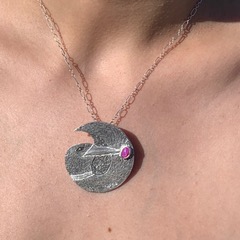 Necklaces
The necklaces vary widely. I hand knot beads, make one-of-a-kind, handmade, wearable art pendants from drawings.
Earrings
 Often I partner with nature and make molds of what I find on my walks or in the garden to make unique earrings.
Bangles/Bracelets/Cuffs
There is a three strand ruby bracelet, Celtic symbols, a wave themed Sterling Silver cuff, and lots of bangles as well.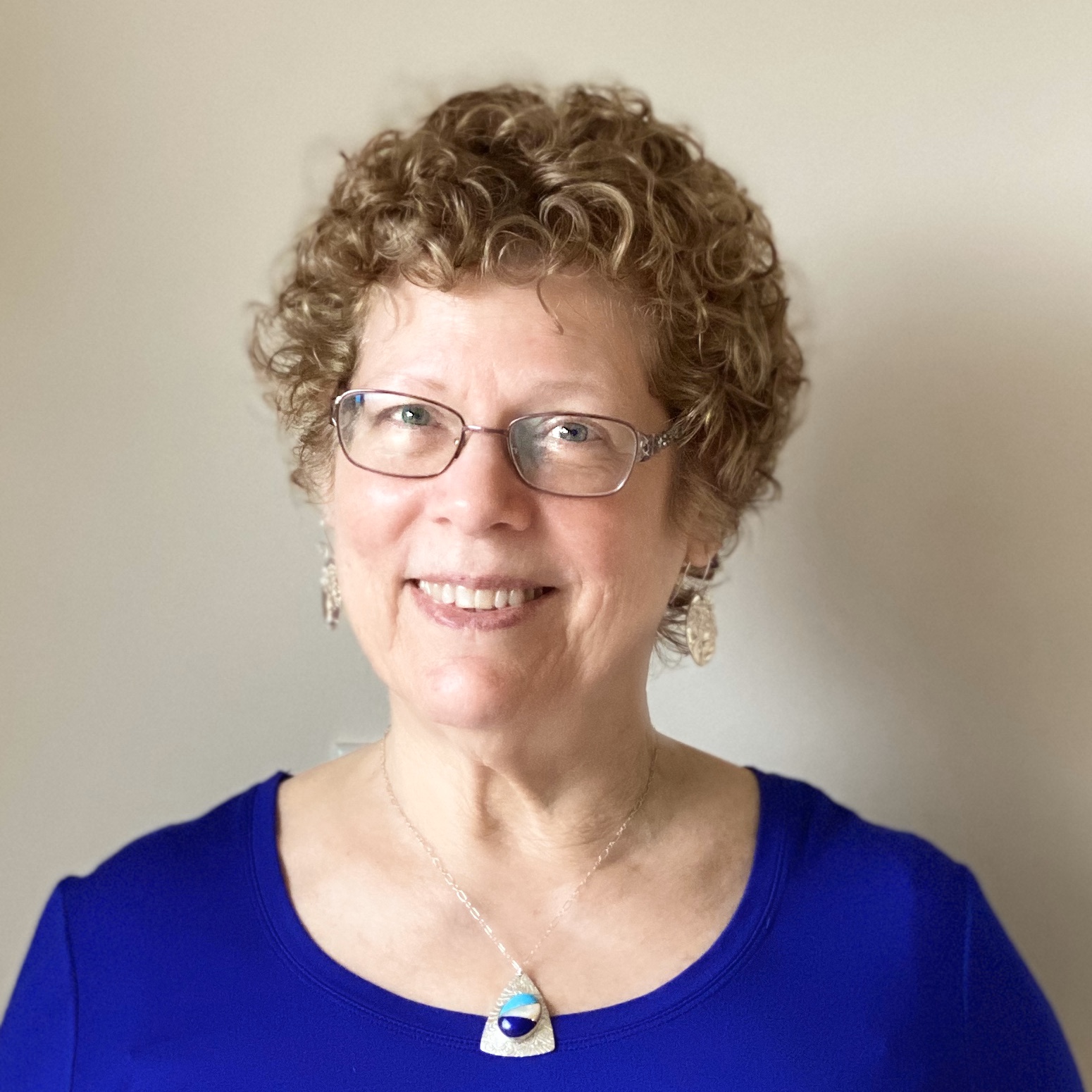 I'm Donelle
Using both traditional & metal clay techniques, I make handmade jewelry that is ethically sourced, unique, and made with love. My designs reflect a love of nature and traveling. My goal is to create one-of-a-kind wearable art jewelry for you.
See what people have to say on the About Me page.
My Charity, because everyone needs a chance!
To give back to our community, I paired with the Charity Aunt Leah's.org. to give 5% of all proceeds sold. This charity helps foster care children have hope after foster care ends, keeps them from becoming homeless, and helps mothers in need along their journey to self-sufficiency by providing supported housing, job training, and coaching on essential life skills.  (https://auntleah's.org)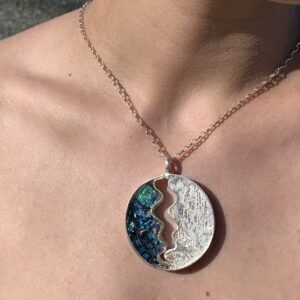 What I do
Handmade Jewelry, Made With Love 
All of the materials I use are ethically sourced.  And, there is no lead or nickel in any of my products. 
Because each piece of jewelry is handmade, no two pieces are ever alike, though some may be similar.  Jewelry begins with the idea that gets drawn.  If I can draw it, then I move on to making it.  So when you buy jewelry from me, you are buying years of learning, experimenting, joys, and tears.  Your particular piece of jewelry didn't just happen.  No robots here! 
I also work with people looking for custom-made jewelry to partner together to come up with the perfect design.  
Top 3 Benefits of buying Handmade Jewelry
Designed and made by an artisan, not a robot.

 

You are getting something personal and meaningful because I have an intimate relationship with each piece of jewelry I make.

 

This cannot be infused from a machine.

 

This, in turn, makes my jewelry very transparent.
Environmentally Friendly.

 

As an artisan, I use methods to make my jewelry with the least harmful effects on the environment possible. I am dedicated to sustainability and ethically sourced materials.

One-of-a-Kind Jewelry.

  Lastly

, each handmade piece of jewelry requires a significant time investment.

 

First, there is the thought, then the drawing.

 

After that comes choosing the right materials to make the vision come alive.

 

And then, there is the making of the piece.

 

Afterward, finishing includes sanding, polishing, and sometimes patina.

 

My goal is to offer you value for the time it takes to make one-of-a-kind jewelry.  You will always stand out with your special piece(s) of jewelry, enhancing your confidence in whatever you're doing.
Shop My Collection
I really love the ring you made me!  It fits just right.  The emerald sparkles in the sun.  This is workmanship at its best!  Keep up the good work.
Always a pleasure shopping from Donelle's beautiful  designs.
Donelle is very pleasant and helpful to deal with!
Donelle is a very pleasant, friendly, and informative about her line of jewelry.  I purchased a Christmas gift fro a friend, therefore I won't know till then how the friend really likes it.
My mom gave me the gift of your Gorgeous moonstone stud earrings.  Oh my gosh, I adore them.  Thank you so much for putting your love and magic into these mystical and beautiful gems.
Donelle and I have been friends since we were 13 years old.  My daughter, Lauren, bought me the most beautiful Lapis Lazuli earrings.  This year you custom-made a beautiful Sterling Silver cuff that fits perfectly!  I'm now thinking about what I'd like to order next, with a piece of Lapis!
Thank you so much Donelle for making me my last two custom items!  The Italian earring was the perfect gift for C's retirement!  And my emerald ring is stunning!  
It is so special that Donelle made a necklace especially for me!  It had both my interests and my favorite color in the gemstones.  I showed off my necklace to my family and they all loved it as much as I do.  It is very beautiful!!  Donelle, thank you sooooo much.
My husband & I were visiting family when we saw you at one of the community markets.  I fell in love with your Ruby berry ring.  I can't thank you enough for remembering me when he asked what ring caught my eye!  He surprised me that night over a romantic dinner, and I haven't taken it off ever since!  You are an amazing jeweler who helped us celebrate our 40th wedding anniversary!
Donelle is a special friend and colleague and I write to share praises for her as the owner and creator of Silverfinch Jewelry Design.  And create she does – Donelle is a gifted designer.  I have a life-time love of horses and Donelle created two unique pendants just for me.  I believe that if you have a special love, Donelle can create a piece of jewelry just for you.
​
I have two pairs of silver earrings.  One pair has a crescent moon black onyx stone suspended inside a medium-sized hoop.  The second pair is a smooth solid textured silver teardrop with a round pink sapphire that sits near the bottom of the teardrop.
Donelle's work is very artistically designed and her workmanship is exquisite.  I bought these earrings for their unique design, the beautiful stones, and the quality of the pieces.
Like most husbands, I worry about buying jewelry for my wife, as I want it to be perfect.  When I talked to Donelle she was wonderful.  She remembered earrings my wife had admired some time before.  Donelle was right.  They were perfect.
Over the years I have bought many pieces of jewellery from Silverfinch by the artisan Donelle.  Rings, necklaces (crosses & hearts), and she has even kindly repaired an earring for me which she did not make.  I would not hesitate to recommend her work as I've always been happy with what I've purchased.
Chat With Me
Call me if you have a special request. Be sure to leave me a message because sometimes I cannot leave what I'm working on to answer the phone. I will be sure to call you back.
Design Your Jewelry
The safest way during COVID-19 will be to talk over the phone and send drawings via e-mail to create a win-win.