This was a commission from a lady I met at the Ladner Village Market. She is an avid cyclist, "I love my bike even more than anything!"  So these earrings had to fit perfectly under her helmet.
"You know me! I love copper and these are my colors!" This lovely woman has bought a lot of jewelry from me over the years at the Ladner Village Market, and always comes by to see what's new!  Thank you Stephanie H.!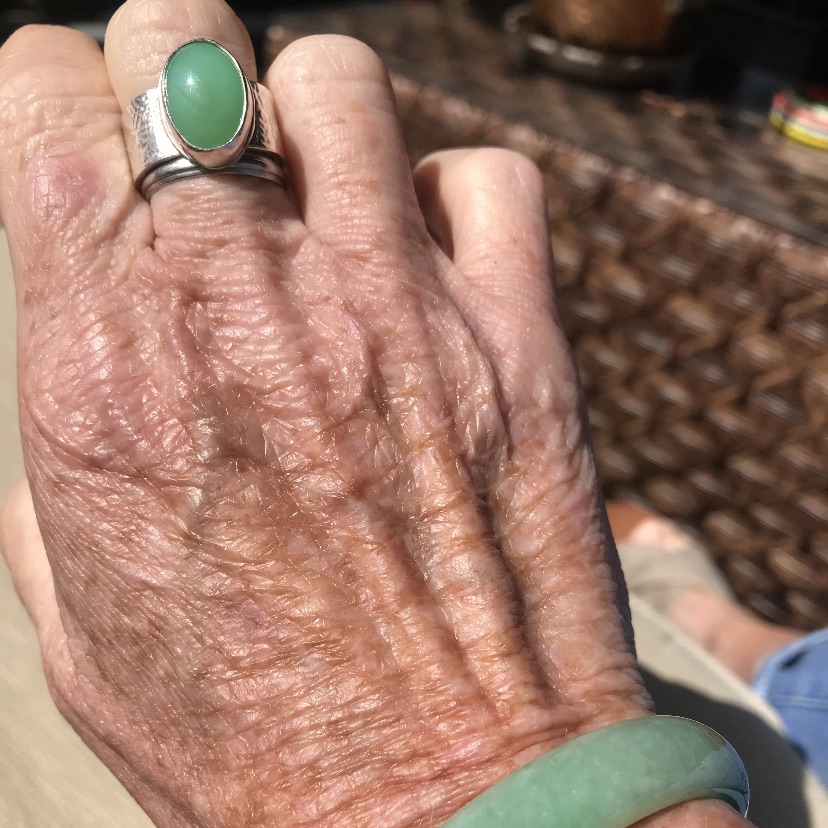 Stephanie bought this Chrysoprase Ring to go with her beautiful Chinese Jade bangle her husband bought her.  "Look how well they go together!  I just had to show you! I love it and wear it all the time!"  Stephanie H.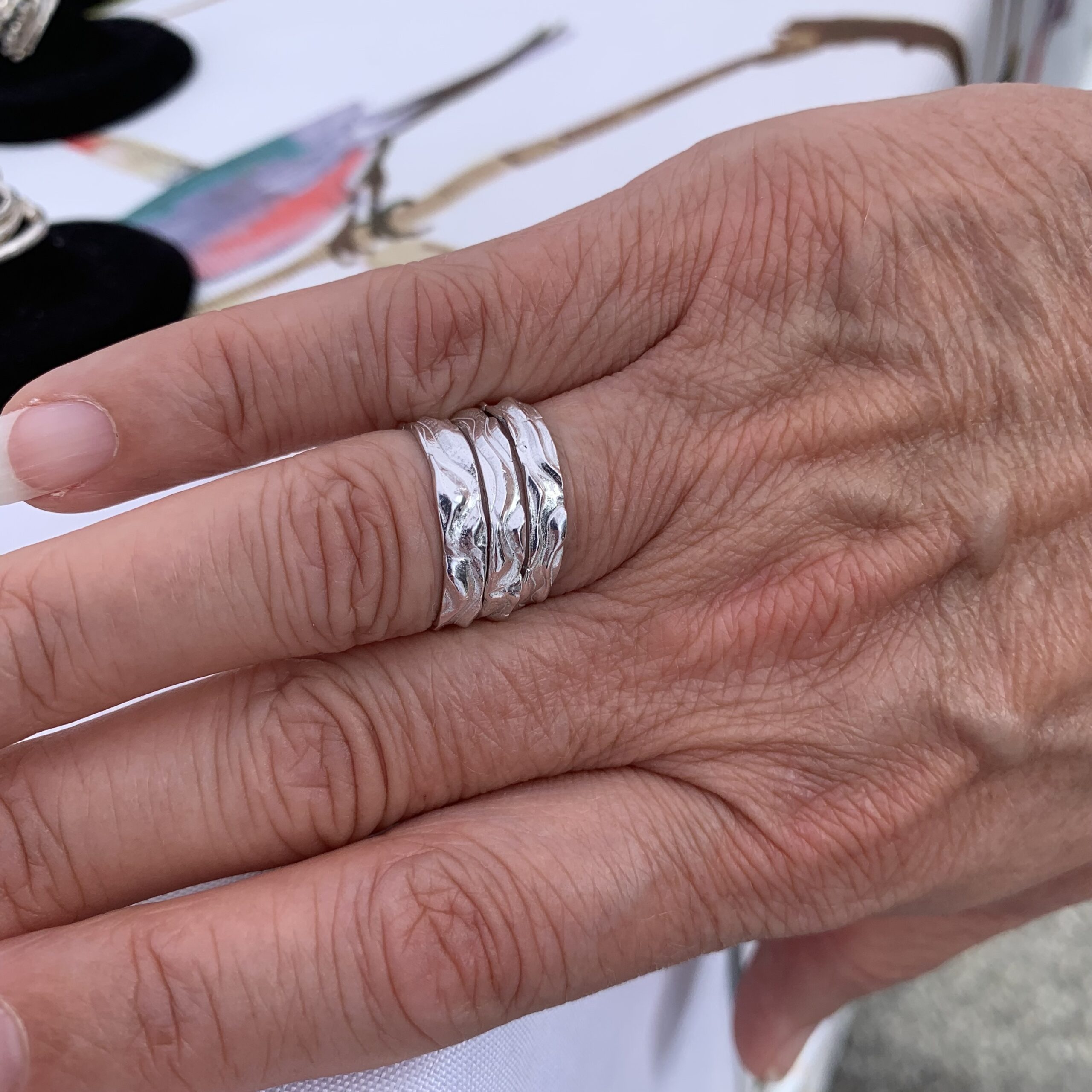 This woman approached me at the Ladner Village Market wanting three stacking wave rings.  "They are perfect! I couldn't ask for better!"
Catharine H. is another repeat customer.  She wanted a ring made with a beautiful pink Tourmaline gemstone. "It's perfect!  I love it and your work!"
This is my friend Jan who runs For The Love Of Art Show & Sale.  She asked me to make her large Sterling Silver Hoop Earrings to compliment her long hair.  Ladner, BC
This is a love story. They found out that we were pregnant when on a cruise. So they bought this Citrine and waited until she was about to graduate from University to have a pendant made.  It had waves to represent the cruise, 3 hearts, and their beautiful Citrine. Also, it was made sturdy enough to handle their daughter's athletic lifestyle. She is glowing! Ladner, BC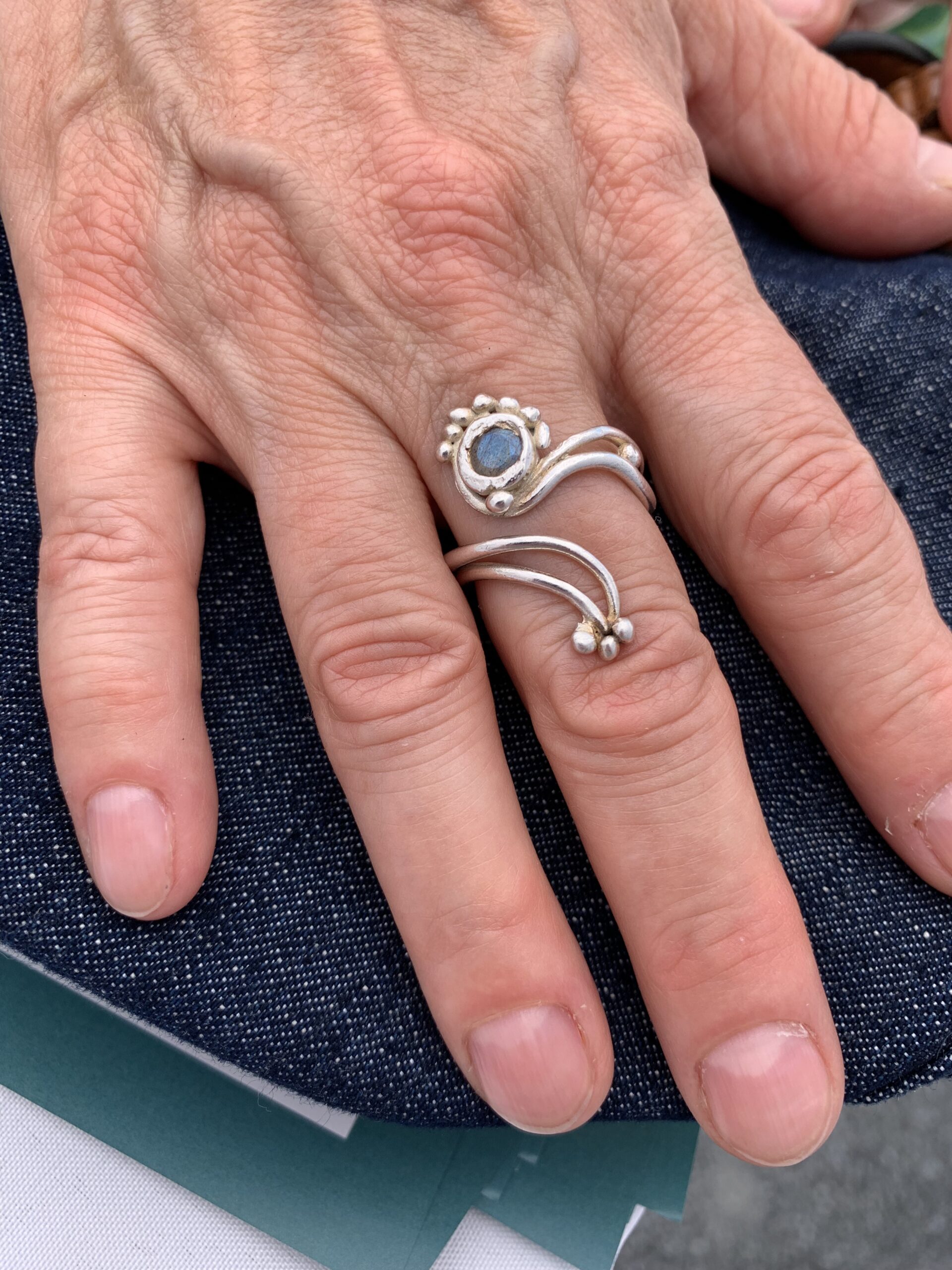 This ring was inspired by Li-sel who was a brilliant teacher. No two rings are ever alike. "Love my ring. Bought it at the Ladner Market and I will look for you again in August. Thanks for the cleaning cloth and earring backings. I will store my ring in the bag provided."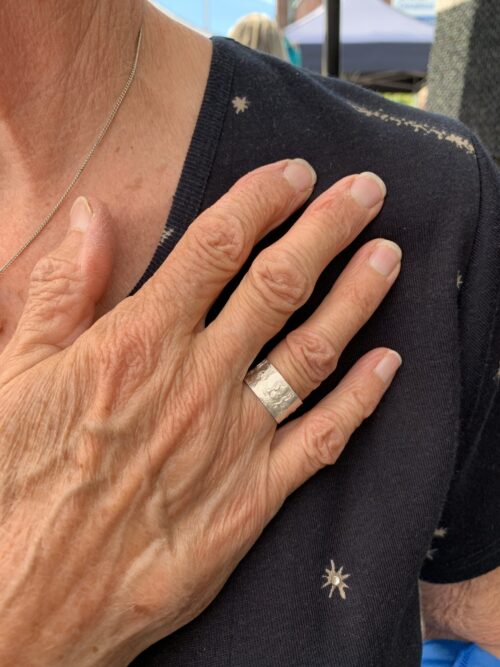 The Ancient Women's Ring resonated with this woman.  "It fits perfectly, and I love what you wrote about it.  I will wear it proudly!"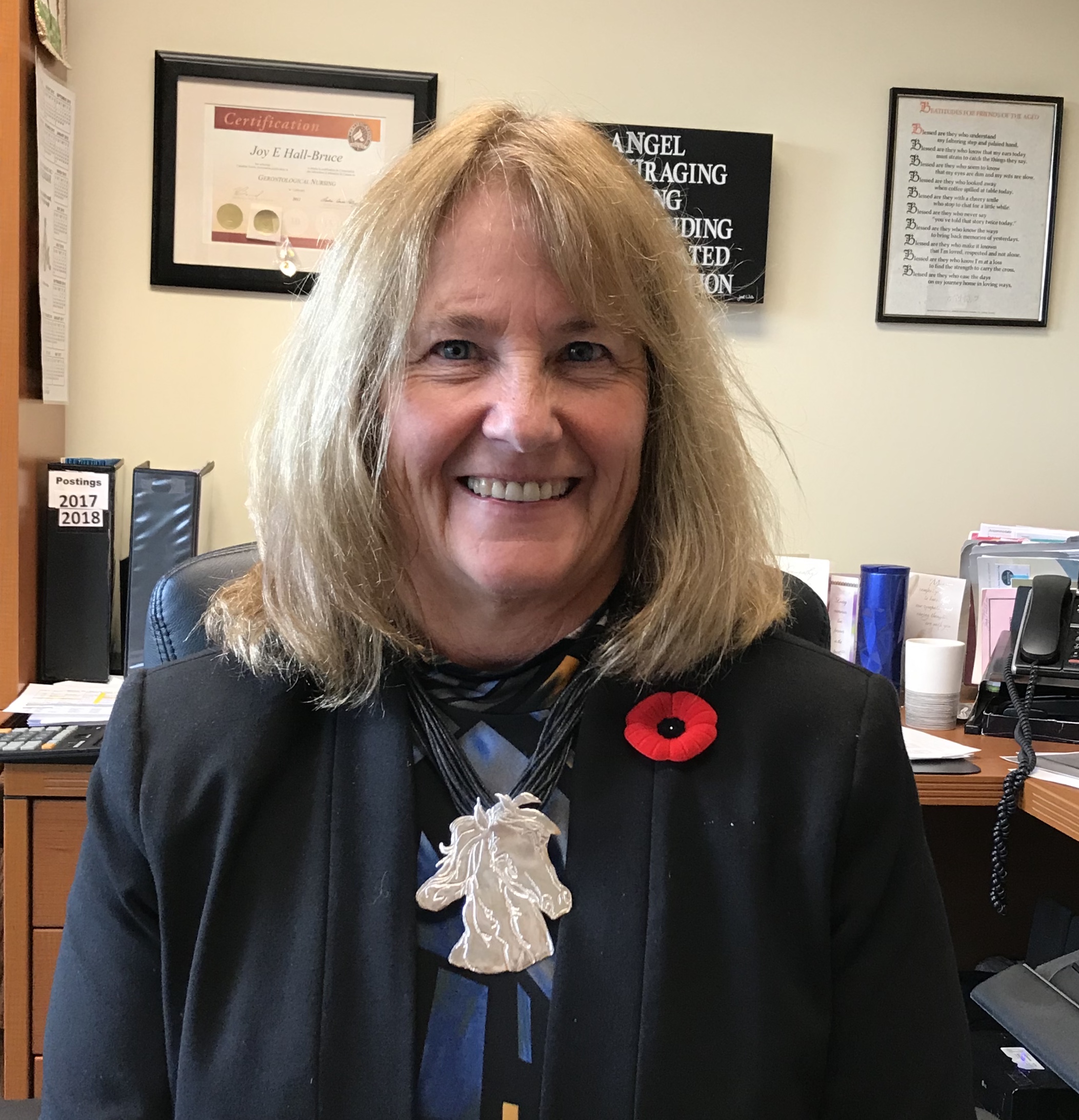 "Donelle is a special friend & colleague who knows I have a lifelong love of horses.  She made me two unique pendants that I just love!"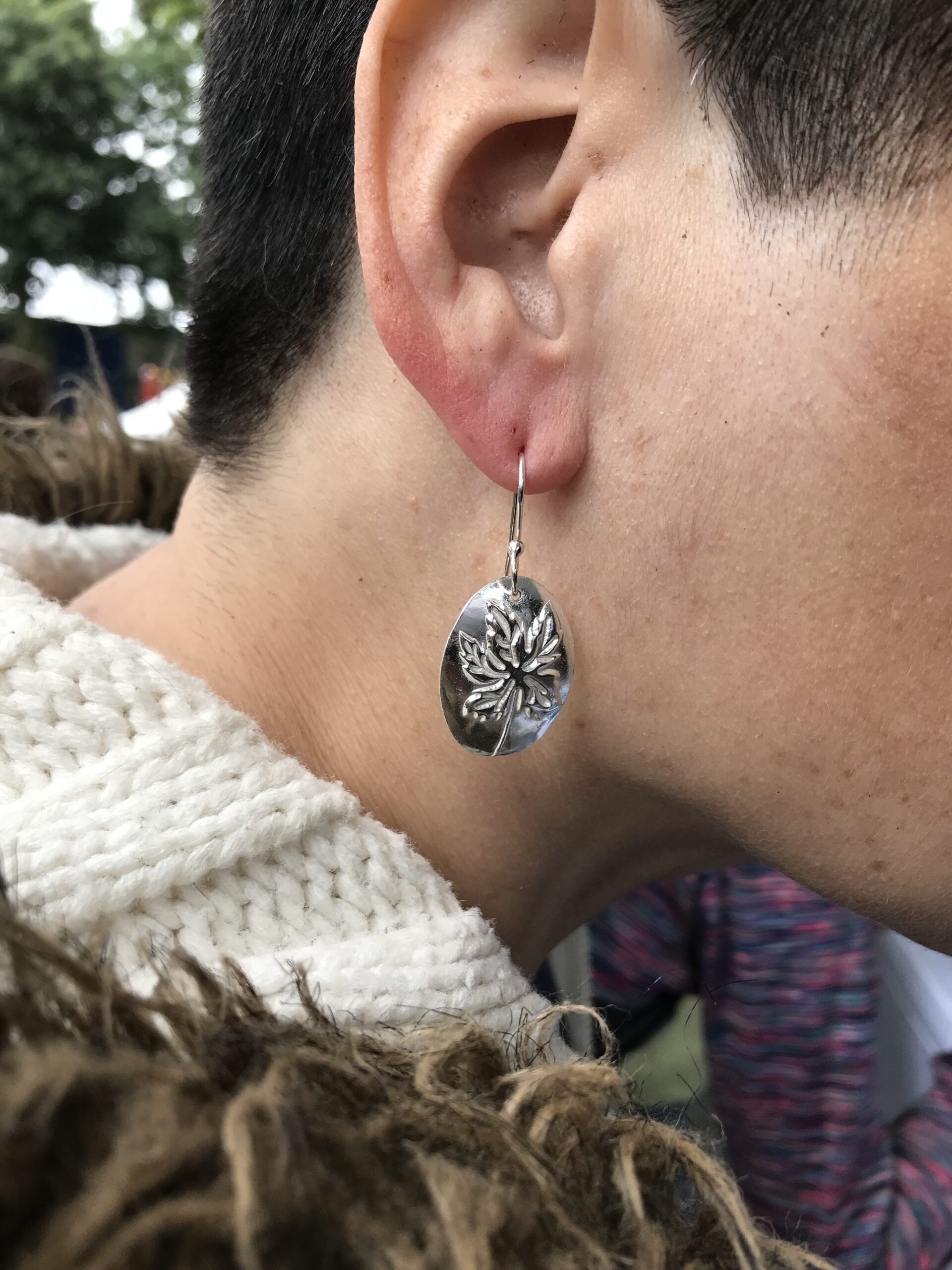 This lovely lady showed up at the Ladner Village Market and chose her earrings by feeling because she is blind.  But clearly, that doesn't stop her from being fashionable!  "I love them!"  Tsawwassen, BC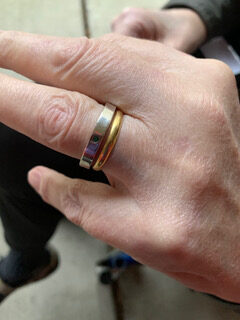 "I love this ring! Someone took my first one right off my finger in the hospital.  Thank you for making me another! Keep up the good work!"  Father Michael, Vancouver, BC
"Like most husbands, I worry about buying jewelry for my wife, as I want it to be perfect.  My daughter & I looked on your website and bought this beautiful owl pendant for her Christmas present.  It's perfect!"  PB, Ladner, BC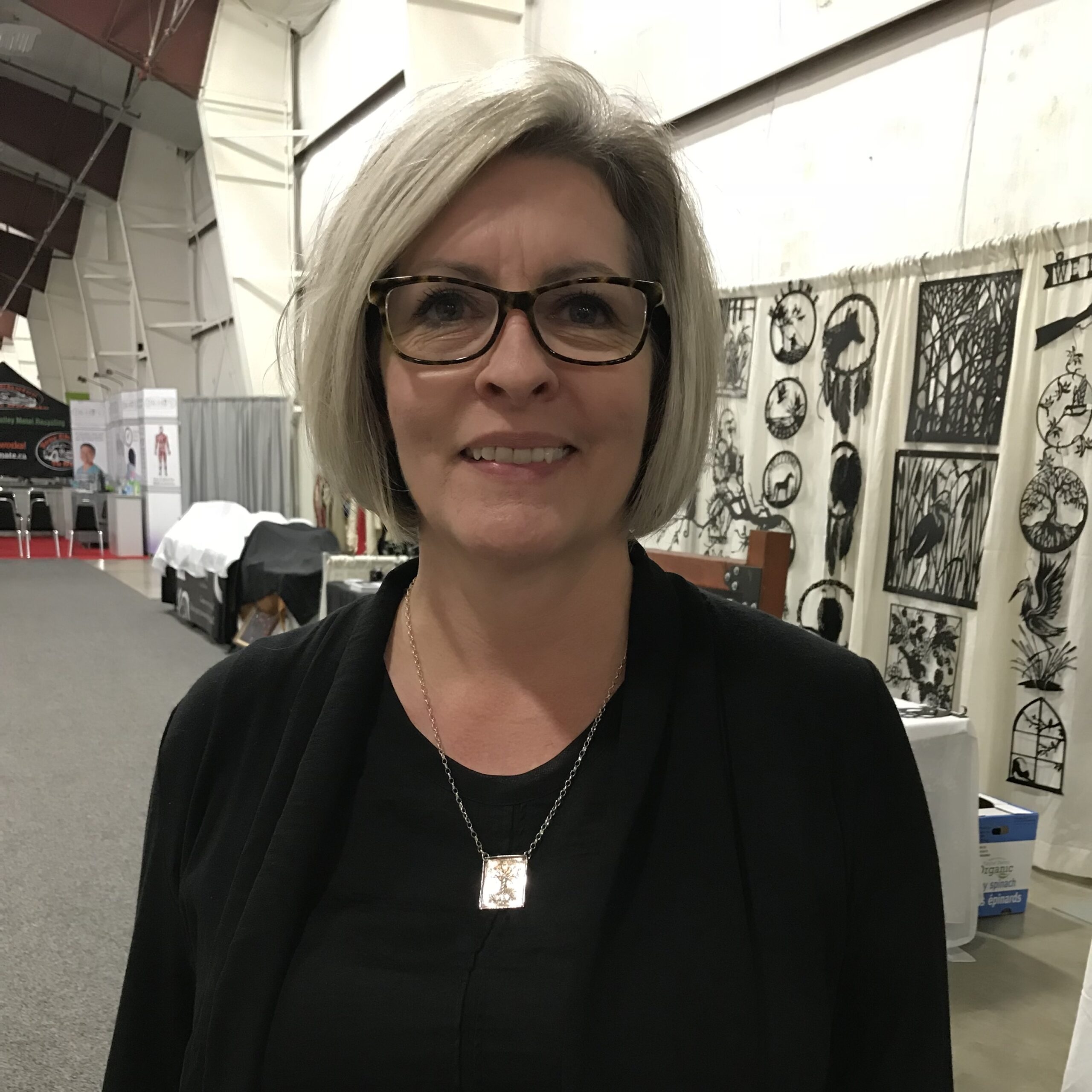 We were both vendors and she came to look at all of my jewelry before the doors opened.  "I got the best one!  I love my Tree of Life done with a Celtic twist! Thank you so much for letting me be your first sale today!"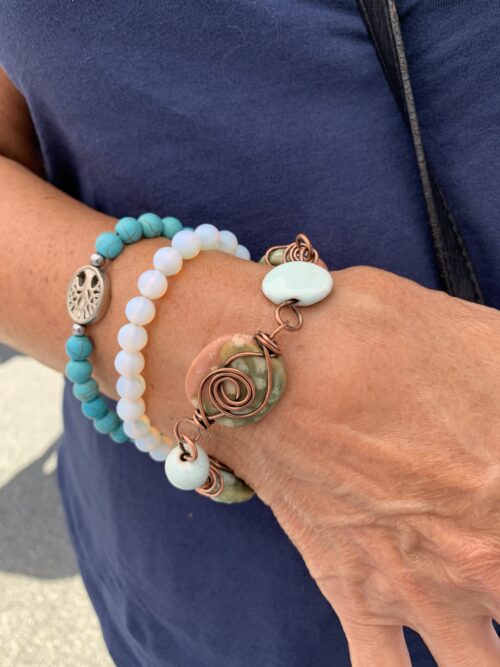 The ceramic beads perfectly complemented this lady's colors, as did the copper wire wrapping. I have been a long-time customer of hers. I'm so happy she found something that was so "her".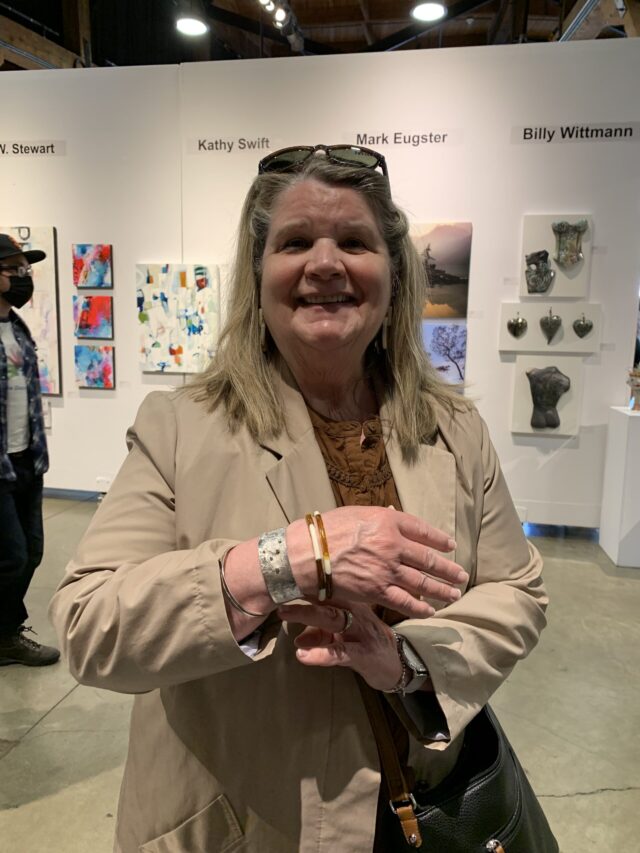 This was my first Exhibition, and she kept looking at my jewelry and walking around again.  But in the end, she couldn't leave without wearing it home!  "It fits perfectly and I have nothing like it.  I can wear it with everything as well!"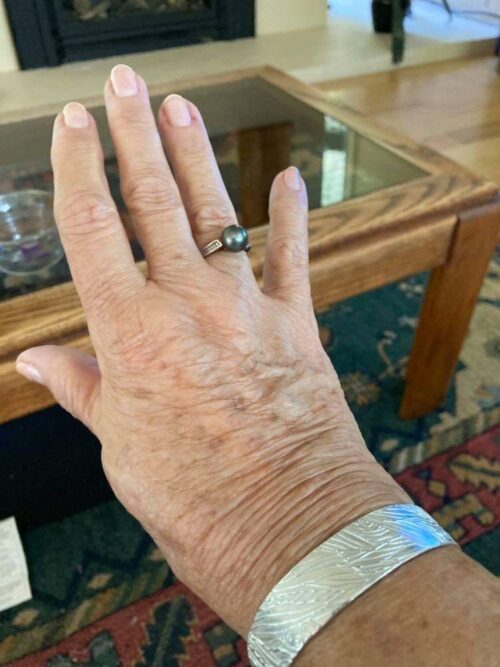 "Donelle & I have been friends since we were 13 years old.  She made this cuff just for me.  It fits perfectly!  Thank you, my friend!" Christine M., San Rafael, CA.
"I love my pink Sapphire earrings! I get so many compliments all the time.  I have nothing like them!"  Tsawwassen, BC
I meet the most wonderful people at the Market! "I can't believe that you made this angel! I've never seen anything like her and I collect angels!"  This piece is Water Cast and features a black Akoya Pearl.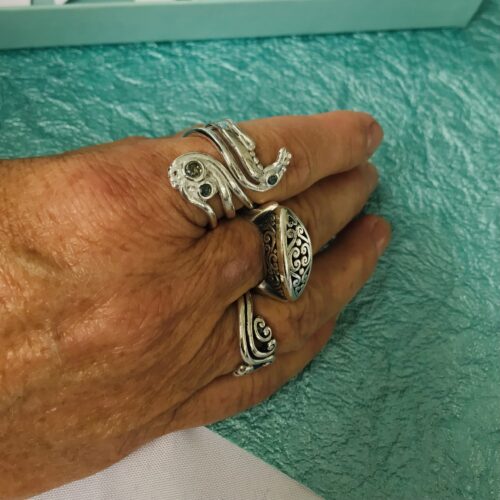 "I'm a ring lady, and this ring has personality!  I love it and the way it feels on my finger!"