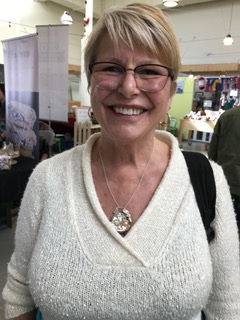 1. Jewelry Can Be A Good Investment
The value of silver is definitely on the rise. This means that the value of your silver jewelry is becoming more valuable! And, gemstones contribute to the value as well!
2. Jewelry Is An Essential Accessory For Special Occasions
Jewelry is made and worn to adorn your body. This is true throughout the ages. The right piece of jewelry is as important as the outfit we are wearing.
3. One-Of-A-Kind
There is no other piece of jewelry exactly like the one you have. Why? This jewelry is not mass-produced. You can always ask for a different gemstone in a design you like to help customize something to your liking. The result will be a personalized piece of jewelry.
4. Jewelry Makes You Feel Good And Gives You Self-Confidence
Importantly, jewelry makes you feel wonderful and special. Jewelry complements your outfit. No one else has that particular piece of jewelry. You stand out with confidence wearing your jewelry. Shop now for that special something!
5. Designed By An Artisan
We live surrounded by such beauty here in the Lower Mainland. It is no wonder that my inspiration comes from right here. Artisans have a very intimate relationship with each piece of jewelry we create.
The Gemstones: There are four precious gemstones, Diamonds, Sapphires, Rubies, and Emerald which carry the greatest value. Semi-precious gemstones also add value to your jewelry. Gold, another precious metal I use, will of course continue to add value to any piece of jewelry. Therefore, consider your one-of-a-kind piece of jewelry as an advancing investm
6. Environmentally Friendly
I use materials that are sustainable and ethically sourced. I like many of you saw the film "Blood Diamonds" which left a lasting impression on me. So if I don't personally know the rock hound who got the stone and cut it him or herself, I won't buy it. Consequently, I buy a lot of lab created gemstones. These gemstones are flawless, and ethical.
The metals I used are all recycled. Even in my studio, I save every bit of silver dust! And then I use it later. I can create textures or melt them down to make something else.
7. Significant Time Commitment To Make Each Piece
Each handmade jewelry piece requires a significant amount of time investment. Importantly, the time invested in making my jewelry adds value.
8. Prompt Customer-Friendly Service
I offer a free delivery service to local people in Delta, Burnaby, New Westminster, and Vancouver. Just ask by sending me an email to donelle@silverfinchjewelrydesign.com.
Do know that my custom jewelry takes time.
9. Support Small Business
I encourage everyone to buy local to help build stronger communities.  Go to https://silverfinchjewelrydesign.com to see which piece of jewelry speaks to your heart, or to the heart of your loved one(s).
Be sure to sign up for my newsletter to receive 10% off your first purchase. https://silverfinchjewelrydesign.com